Jellyfish, aesthetics, and why I'm building a synthesizer
My new hobby will reward me with bleeps and bloops
Hi again! First, let me say thanks for spending your time reading this. If you like it, you can click the little heart icon at the top or bottom of the post to let me know.
Second, you may have noticed, I've moved my newsletter to a new home on Substack. I chose this platform because it has some better features about handling images, and I really like sharing images with you as part of this.
Here's one right now—This crown jellyfish is highly aesthetic:
r/PhotoshopBattles: Crown Jellyfish
Capitalism 2.0, CryptoCriticism, Science
Here's a couple things I read recently that were interesting.
Pics & Aesthetics

Left: updated quarantine style. Center: droplets on a grape leaf. Right: playa sunset
I'm enjoying some new clothes and accessories in the first pic. In the third, I continue to enjoy taking photos with reflections by getting my lens very close to the surface.
So, about this synthesizer I'm working on…
Last August I attended DEF CON in Las Vegas, the preeminent hacker convention in the US, if not the world. It was both exciting and inspiring! I picked locks, tried to hack a toaster, collected stickers, and did my first real soldering project, building a "badge". Specifically, this one: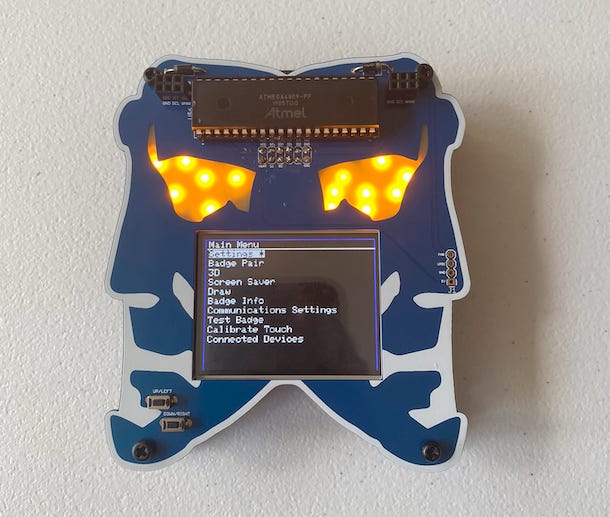 DCDarknet Badge 8 from DEF CON 27. Photo by @briansak on Twitter
So anyway, DEF CON is cancelled this year, as you might expect. I enjoyed the process of building that badge, though, so while looking for a new project, I found the x0x b0x.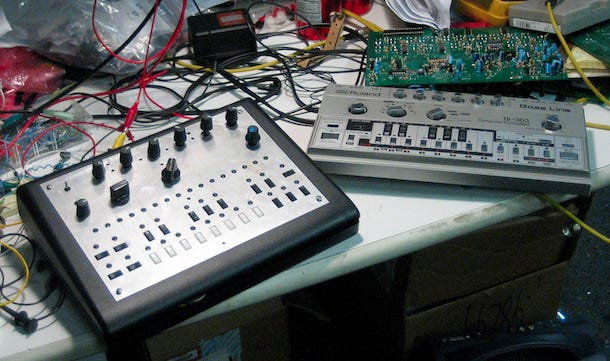 Left: x0x b0x. Right: Roland TB-303. Top right: x0x b0x circuit board. Photo: Limor on Flickr
It's a clone of a famous synthesizer colloquially called the 303. I'm excited for it and enjoying the process. Optimistically, I'm about a quarter of the way through the project. It's kind of a nights-and-weekends thing right now.
What have you been doing lately?
TTYS,
A